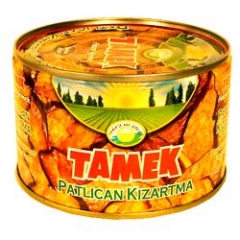 There are no additional images for this product.
Fried Eggplant Slices. 380gm.
$5.50
Average Rating: Not Rated
Availability: In Stock
Manufacturer:
Tamek
Description
Patlican Kizartma Konservesi.
Delicious, creamy eggplant slices fried and preserved in oil. Makes great and easy Eggplant Parmigiano, Moussaka, ect.
Reviews (0)
Write Review
Your Name:
Your Review:
Note:

HTML is not translated!
Enter the code in the box below:


Continue